10th virologyconference 2019
About us
ABOUT US
EuroSciCon invites you to join the 10th Edition of International Conference on Clinical Virology and Emerging Viruses during December 2-3, 2019, Dubai, UAE. We warmly request all the participants who are interested in sharing their knowledge in "Novel Research on Viruses and Explore Advances in Clinical Virology". The Virology 2019 will be a great event to network, learn and engage with professionals in the field of virology and microbiology, infectious diseases with the aim to bring together a wide audience of industry, healthcare, research, and medical practitioners to educate and bring about a fruitful debate on the confined topics.
The Organizing Committee has done its best to set up a framework that we think will allow for a creative interplay of ideas. All we need now is to convert the extensive program on paper to an active and a vibrant forum in person through your active participation
The event will have Keynote speakers, Plenary speakers, Invited speakers and fresh contributed speakers. In addition, a variety of poster presentations along with workshops and special sessions would be interested in listeners.
Why to attend?
With members from around the world focused on learning about Virology and its advances; this is your best opportunity to reach the largest assemblage of participants from the Virology community. This event will provide an opportunity to build and expand your network with various people and gives chance to make collaboration with other universities and research labs. It also helps you to meet the experts in the relevant field of study. Conduct presentations, distribute information, meet with current and potential scientists, make a splash with new Virology developments, and receive name recognition at this 2-day event.
Top Associations and Societies of Virology:
Center for Emerging Viral Infections Research
Hunter Medical Research Institute
Center for Global Research and Intervention in Infectious Diseases
Infectious and Immunologic Diseases Research Center
Global virus network
HIV Medicine Association
International AIDS Society
Canadian Society for International Health
Target Audience:
Target audience for Virology Conference 2019 Includes
The conference welcomes all the eminent leaders and Professors of virology to share their research work and experiences, we are open for all the scientists from all over the globe with their new findings. We encourage young researchers, students to participate and share their ideas in the conference. We are also honor to welcome Directors, Vice President, Head of technology from industries, R&D Chemist, Life Sciences Specialist, and Exhibitors are also welcoming to exhibit their projects and products.
Who should attend?
Virologist
Microbiologist
Virology Students
Virology Researchers
Virology and Microbiology Faculty
Medical Colleges
Virology and Microbiology Associations and Societies
Research Labs
Manufacturing Medical Devices Companies
Deans and Professors
CEO / CSO / COO
CMO / Head of Scientific Affairs
Head of Virology
Medical Schools/Colleges
Nursing Schools/Colleges
Business Entrepreneurs
Strategic Alliance
Alliance/Partnership Development
VP of Microbiology
Top Associations and Societies of Virology:
Center for Emerging Viral Infections Research
Hunter Medical Research Institute
Center for Global Research and Intervention in Infectious Diseases
Global virus network
HIV Medicine Association
International AIDS Society
Opportunities for Conference Attendees:
Speaker Presentations
Poster Display
Symposium hosting
Workshop organizing
For Universities, Associations & Societies:
Association Partnering
Collaboration proposals
Academic Partnering
Group Participation
For Students & Research Scholars:
Poster Competition (Winner will get Best Poster Award)
Young Researcher Forum (YRF Award to the best presenter)
Student Attendee
Group Registrations
Speaker Presentations
Audience participation
Symposium hosting
Book Launch event
Networking opportunities
Exhibitor and Vendor Booths
Sponsorships opportunities
Product launch
Workshop organizing
Scientific Partnering
Marketing and Networking with clients
Sessions/Tracks
1. Respiratory Viruses:
2. HIV & Sexually Transmitted Viral Infections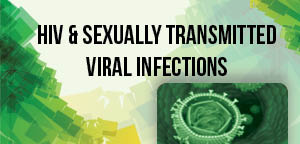 3. Hepatitis Viruses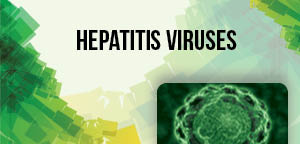 4. Viral Infections Of The Nervous System
5. Immune Response To Viral Infections
6. Advances In Viral Diagnostics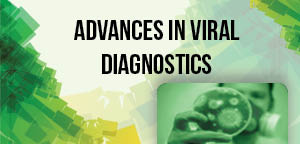 7. Gastrointestinal Viruses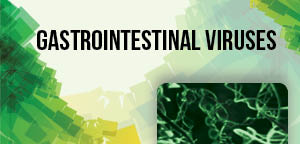 8. Vaccine Preventable Viral Infections
9.Viral Infections In The Transplanted & Immunocompromised Patients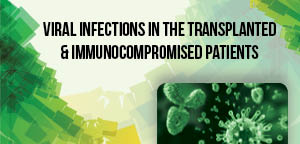 10. Congenital & Neonatal Infections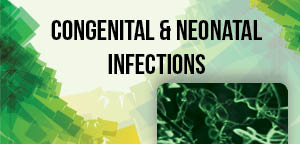 11. Viral Pathogenesis & Oncogenesis
12. The Past Year In Viral Outbreaks
13. Public Health Perspectives In Virology: BIG Data And Its Use
Learn More
Top Virology and Microbiology Universities Worldwide:
The University of Pittsburgh, Vanderbilt University, University in New York City, The University of Texas, University of California, University School of Medicine, University of the Pacific, The University of Washington, Emory University, The University of Southern California, The Boston University, Case Western Reserve University, University in Chicago, Health Sciences University, Columbia University, University in Los Angeles, The University of Alabama, Saint Louis University, The University of Colorado, The Ohio State University, Nova South-eastern University, The University of North Carolina, Cornell University, Stanford University, University of Iowa, Texas Tech University System, University in Sacramento, The University of Nebraska , The University of Florida, University of Minnesota, Georgetown University, Brown University, The Rowan University, East Carolina University, Pennsylvania University.
University College London, University of Bristol, University of Silesia, Wroclaw Medical University, Bogomolets National Medical University, University of Zagreb, University of Cambridge, University of Sussex, University of Edinburgh, Kings College London, University of Brighton, Plymouth University, University of Exeter, Swansea University, University of Oxford, Swiss Federal Institute of Technology, University of Brighton, Ecole Polytechnique Federal de Lausanne
Asia Pacific and Middle East Universities:
University of New South Wales, Chinese University of Hong Kong, University of Science and Technology of China, National University of Singapore, Peking University, University of Melbourne, Tsinghua University, University of Auckland, Fudan University, University of Technology Sydney, Nanyang Technological University, University of Hong Kong, Tohoku University, Charles Darwin University, University of Wollongong, Australian National University, University of Queensland, Pohang University of Science and Technology, Seoul National University, National Chiao Tung University, University of Canterbury, Victoria University, Toyota Technological Institute, Hong Kong Polytechnic University, Zhejiang University, Korea University, University of Otago, National Taiwan University, Nanjing University, Osaka University, National Tsing Hua University, University of Tasmania, Deakin University, Nagoya University.
Virology Societies & Associations:
American society for microbiology, SIMB-Society for industrial Microbiology and biotechnology, SFAM-Society for Applied Microbiology-London, Society for industrial microbiology, IUMS International Union of microbiological societies, Southern California Branch of the American Society for Microbiology (SCASM)
European Society for Veterinary Virology, Dutch Society for Medical Microbiology, European Society of Clinical Microbiology and Infectious Diseases, Federation of European Microbiological Societies(FEMS), German Society for Virology, International Society for Antiviral Research, International Union of Microbiological Societies, Society for General Microbiology.
Asia Pacific Society for Marine Biotechnology; Committee of Asia Pacific Electron Microscopy Societies; Federation of Asia Pacific Microbiological Societies; International Society for Applied Phycology; International Union of Microbiological Societies; Microscopy Society (Singapore), Singapore National Academy of Sciences; Japanese Society of Microbial Ecology.
Acta Virologica, Acta Tropica, AIDS Book Review Journal, AIDS Patient Care and STDs, AIDS Research and Human Retroviruses, American Journal of Public Health, American Society for Microbiology News, Annals of Internal Medicine, Antimicrobial Agents and Chemotherapy, Antimicrobics and Infectious Diseases Newsletter, Apoptosis, Applied and Environmental Microbiology, Applied Biochemistry and Microbiology, Archives of Virology, BBA - Biochimica et Biophysica Acta, BBA - Molecular Basis of Disease - Online Version, British Medical Journal – BMJ, Canadian Journal of Microbiology, Cell, Clinical Care Options for HIV, Clinical Microbiology Newsletter, Clinical Microbiology Reviews, Current Biology, Current Microbiology, Diagnostic Microbiology and Infectious Disease, Enzyme and Microbial Technology, FEMS Immunology and Medical Microbiology, FEMS Microbiology, International Journal of Antimicrobial Agents, International Journal of HIV & AIDS, Journal of AIDS/HIV, Journal of Antimicrobial Chemotherapy, Journal of Bacteriology, Journal of Clinical Virology, Journal of General Virology, Journal of Medical Virology, The Lancet, Microbiology, Nature, New England Journal of Medicine.